Internships
Why should I get an internship?
Build Your Resumé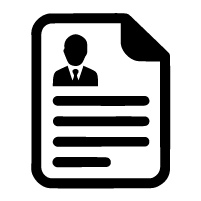 Be the most attractive and well-rounded job applicant you can be. Employers put a premium on experience outside the classroom!
Explore Career Options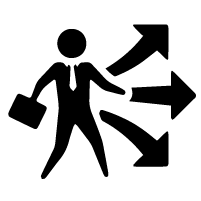 Get your feet wet in a job market that interests you before going all in. It might lead you to careers you hadn't considered!
Diversify Your College Experience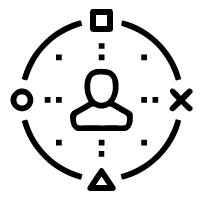 Take a break from the classroom. It's worthwhile and refreshing to network and get connected with professionals in your field.
---
Internships are a great way to for you to get a head start after graduation. Not only do you get real world experience in your area of interest, you also get an opportunity to network with professionals in your field. These are real benefits that can be a distinguishing factor in your future job interviews. An internship can expand your horizons and get you thinking about your career aspirations in ways you never thought of.
Your Responsibilities:
Get a member of your selected organization to serve as your supervisor
Complete the internship contract form
Complete Internship Log
Upon completion, supervisors will return internship evaluation to internship coordinator
Any out-of-state internships will need to gain the approval of Dr. Lisa Corrigan, Internship Coordinator:
---
Internship Director
Dr. Lisa Corrigan
lcorriga@uark.edu
Internship Director
Department of Communication
Frequently Asked Questions
---
Where can I get help finding an internship?
The Career Development Center (CDC) is a great place to get help with all things career related. They have lots of resources and people to help find internships and get professionally prepared for success after graduation. If you want one-on-one, individualized help, the CDC can help you think through the process and find ways to connect.
Also, check out our Handshake feeds below for an up-to-date look at thousands of internships related to your career interests.
---
For Employers
Companies and organizations interested in hiring Fulbright College students for internships and jobs can contact Erica Estes, Director of Employer Relations for the Fulbright College. Get in contact with Erica by completing the "Get Involved" form below, or by email or phone.
Erica Estes
Director of Employer Relations
479-575-3514
ericae@uark.edu
Also, check out the UA career platform, Handshake. All current UA students and recent grads have a profile on Handshake. Click on the feeds below for an up-to-date look at hundreds of internships and jobs posted for UA students of all career interests.
Stay connected to COMMUNICATION
Department of Communication
University of Arkansas
417 Kimpel Hall
Fayetteville AR 72701
Phone: 479-575-3046
Fax: 479-575-6734